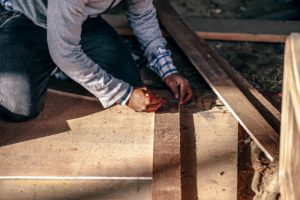 Did you know you can get an equity release on your existing home loan to renovate?
An equity release or a top up loan is an additional loan on top of your current mortgage.
The amount you can release will depend on how much you currently have owing on your home loan and the value of your property. Typically, lenders will allow you to access up to 80 per cent of this equity and use it as a source of credit on your mortgage.
Do I qualify for an equity release?
The ability to release equity from your existing home loan will depend on a number of factors:
Do you currently have equity available? Lenders will generally allow you to borrow up to 80% of the value of your property:
Purpose of the equity release: There are many reasons that a lender will allow for equity release, in particular to renovate your home
Loan term: Your mortgage must be at least 6 months old.
Your current financial position: You will require good mortgage repayment history and have a good income compared to your level of debt.
Benefits of equity release:
Review of your existing home loan to ensure it currently suits your situation. Doing this, you may eligible for a more competitive interest rate
it provides you with the cash you need to renovate your property without dipping into your savings
if your renovations are strategically planned, you may be able to build up the equity again as the value of the house increases
One of the key pluses of accessing equity in your home is that you could access funds at a low home loan rate rather than taking out a personal loan to pay for your renovation
How do I apply for an equity release?
Meet with your local friendly mortgage broker at Tundra Mortgage Brokers
Your no-obligation interview will review your current home loan, your financial status and the purpose of your loan
If suitable, your mortgage broker will determine your home loan requirements and research a loan product and lender to suit your needs
Once a suitable lender has been determined, your mortgage broker will collect the relevant documentation and apply directly to the lender on your behalf.
Once approved, the lender will release the funds required to pay for your home renovation