Tundra Mortgage Brokers Melbourne
We are a Boutique Mortgage Broker servicing the Eastern Suburbs of Melbourne, including Croydon, Lilydale, Ringwood & Mitcham.
Tundra Mortgage Brokers caters to First Home Buyers, as well those looking to Refinance their current Loans.
We specialise in offering you the right Home Loan for your situation, as we are not owned by a Bank! We have access to a large range of lenders and can therefore find you competitive interest rates and mortgages with the right features.
By using us, you take the stress out of finding the right loan. We do all the research, assist with the paperwork, and offer you a tailored solution quickly.
Tundra Offers Loans from a Wide Range of Lenders: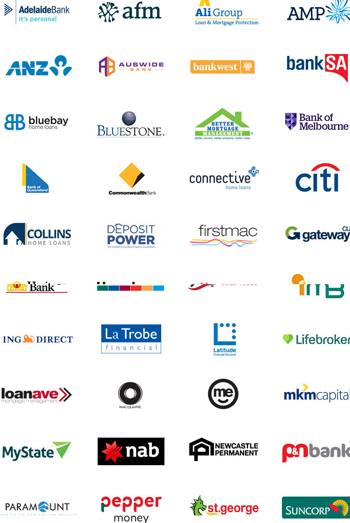 Why Choose Tundra
LOTS OF CHOICE

We provide home loan solutions to people in the East of Melbourne with a large variety of lenders to choose from.

GET A COMPETITVE DEAL

We'll help you find the loan deal that's right for you.

LESS STRESS

We do all the paperwork and running around meaning less stress for you.
CONVENIENCE

Our loan experts will meet with you at the time and place that suits you.

VARIOUS LENDERS

We compare a number of lenders to get the right solution.

THE RIGHT ADVICE

We have the experience of advising clients on what would be the right deal for their circumstances.
Smooth Application Process
Professional, Reliable Finance Brokering Service.
contact us now
Boutique Mortgage Broker – Independently Owned
If it's a specialised loan broker service that you're after – then you've definitely landed in the right place.
At Tundra Mortgage Brokers we're more than just a local name, we help our clients to get the most competitive deals on the market and sign up to mortgages that offer fantastic features. We are not owned by a bank, so you will enjoy services that simply won't be found anywhere else.
From the moment that we undertake a task to the moment that it's completed – we are with our clients every step of the way. We're more than happy to offer advice, support and guidance whenever it's needed. We don't work for the lenders, we work for our Clients.
In Need of Professional Mortgage Brokering Services?
We work alongside some of the most trusted and reputable lenders in Australia and developed lasting relationships that enable us to find the right solution to your situation.
When offering our services to our clients, we promise to guide each and every individual throughout the entire process. We can also ensure that the right loan is sourced after an extensive review and comparison period, where we'll get to know the latest interest rates and terms, before comparing the deals being offered by lenders.
We'll narrow down the options, hone in on the most suitable deals and then present them to you, so that you can decide on which one you'd like to pursue.
Ready to Start an Application?
We accept Online Applications for Mortgages
apply online now