About Us
Welcome to Tundra Mortgage Brokers, your dedicated destination for reliable broker services in and around Melbourne!
Whether you're a First Home Buyer in need of a guiding hand; or a Home Owner looking to refinance your current mortgage, we can help you.
Who Are We?
Operating in Melbourne, our small team of financial experts have developed  relationships with many of Australia's leading lenders.
By relying on our knowledge we are able to identify the right opportunities for our clients and their situations, as well as being able to approach lenders directly to secure mortgages.
It's this level of expertise that we pride ourselves on above all else.
Click Here to Request a Complementary Consultation and Get Started.
What Can We Do?
Unlike our competition we prefer to offer a full range of services, without sacrificing on the quality of each feature.
We do this by keeping our knowledge fresh and well-maintained, whilst honing the skills that we already possess. Instead of spreading our resources thinly throughout a variety of services, we instead choose to use the skill-sets afforded by our team to offer a superior level of understanding and expertise when helping our clients.
This means that we can tailor our services to suit you, whether you'd like to stay one step ahead of the latest interest rates, take advantage of our lender relationships, or have our team take care of all correspondence, whilst minimising your stress in the process.
Getting In Touch With Us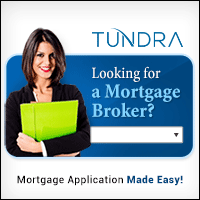 Whether you're a first time applicant, or if you're a veteran of the home buying scene – getting in touch with us has never been easier.
The best way to reach us is via email, so when using this method be sure to include as much information about your application and needs as possible.
Alternatively, you can give our team a call directly on 1300 447 010 to speak with one of our brokers. We'll never treat you like a name and number, in fact we pride ourselves on our personal approach to business.