Do you need a professional Mortgage Broker in Melbourne?
Then YOU are in the RIGHT place!
Welcome to Tundra Mortgage Broker Melbourne
If you had to guess, how many people would you say have been stung by bad mortgage deals? Is there anything worse than taking on a loan that not only lasts for decades, but could also end up leaving you out of pocket for thousands of dollars?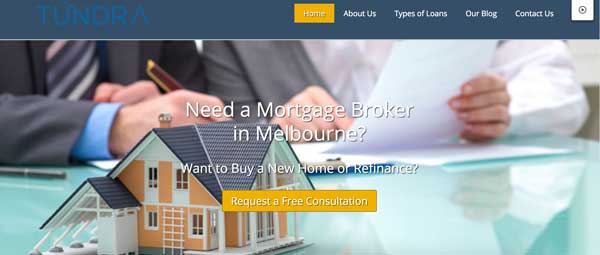 We are Tundra Mortgage Broker Melbourne and if you haven't guessed already, we consider it our job to make sure that our clients get the very best from their home loans!
I can't thank Dana enough. I was feeling so messed about by my bank and just wanted to get my mortgage application sorted. Dana came in, spoke with my bank and had them get things back on track. She even helped me to negotiate a cheaper rate with them…

I hated being so close to the business district, so my partner and I decided to sell up and move out to Mitcham. Mortgage Broker Melbourne were there every step of the way and we went from paying $2,500 a month on rent, to under $2,000 a month on a mortgage…