Being approved for a home loan is one thing – but as many borrowers end up realising down the line; once they're on the ladder they might find themselves in a pretty appealing position of power. And what is this position? The option to refinance of course. In an ever-changing world where interest rates fluctuate and mortgages can be subjected to shifts, making sure that you reconsider your options at least once every few years can be very important.
You might not realise this, but there are plenty of scenarios whereby sticking with the same home loan for the full duration of your repayment may cost you more money in the long run than if you reviewed your home loan regularly. And why is that? Well, while other people may consider refinancing to reduce the overall cost of their home loan, you could still end up repaying an outdated scheme that might have been beneficial years ago, but may no longer be competitive in today's market. And that's why we've taken the time to prepare this step by step guide to home refinancing.
So, why might you want to think about refinance?
If we break things down, there are 4 factors that may be worth considering if you are considering refinancing your home loan.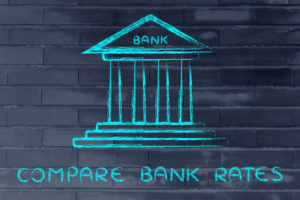 1) You might be eligible for a more competitive interest rate
A reduction in your interest rate can be a very effective way to reduce the overall cost of your loan – and it's worth noting that if you bought your home more than 3 years ago, the interest rate of your current loan may no longer be competitive. If this is the case, and you're still signed up to your previous arrangement, then you might be paying much more than others in your position that have only recently been approved for their home loan. Where we come in is with our ability to compare interest rates with the current market standards; helping you to determine if your current home loan solution is still competitive.
2) Taking advantage of home loan and mortgage features
No two home loan packages are the same. If you opt for a deal that offers some benefits whilst eliminating others that you may now be interested in. For example, a mortgage offset account could help you to reduce what you pay back by minimising your interest cost and work by offsetting any cash that you have saved with the amount that you owe for your mortgage.
On the other hand, there are redraw facilities which can allow you to save in interest costs when you transfer extra money, on top of your normal repayment, into a dedicated account. As the borrower, if you need to, you can then withdraw the extra funds a time that you need.  There are even options to open a transaction account to make sure that you have access to cash for renovations and upgrades with a credit card or similar. Why not get in touch with us today for help with deciding on the right type of home loan for your needs?
3) A shift in your finances
It's not uncommon for people's financial situations to change from time to time. You might have left your job, you may have been made redundant, or perhaps you've taken a promotion instead. If you have a single income, if your family has a new member, or if your earnings are different now than when you originally applied; you might be keen to keep your repayments as low as possible.
If you have the extra cash to spare, you may be interested in paying off what you owe as quickly as possible. If you'd prefer to stretch your responsibilities and financial obligations, refinancing could help by coming to a new arrangement on your repayment options. Whatever your reason – if your finances have shifted, we can offer advice and guidance on what to do.
4) If your home has a little equity that you'd like to enjoy
Equity is a term used to define the value of your home in today's market, compared to the loan value that you currently have. Even just a few years could make a lot of difference – so much so that you could have accumulated anywhere from a few thousand to tens of thousands in the time that you've owned your property. Your equity is the difference between your home's value and the amount that you owe to your lender.
By refinancing, you could have access to this equity and put it to use on things that you may want, such as a deposit for a new investment home, holidays, or even a renovation on your property. If you want to see just how much you could be eligible to receive from your lender in the form of equity, why not give our team a quick call or email today?
Is now the right time for you to refinance?
Whatever the reason that has led you to thinking about refinancing your home loan – the next thing that you'll want to be sure of is if the time is right to refinance in the first place. In Australia, and as of 2017, official interest rates are at an all-time low whether you're buying in Melbourne, Sydney, or anywhere in between.
We personally recommend that people with home loans consider their options every few years at the very least. By doing so, you could find a more competitive solution that may help you to invest or renovate. And what better way to take full advantage of one of these appealing deals than with the help of your local mortgage broker service in Melbourne? We'll compare your options while you enjoy the results!
Actually, now's a good time to think about who you want to hire when refinancing
Sure we might be a little biased, but for good reason! We'd always encourage you to get in touch with a home loans broker to make sure that you take advantage of a home loan solution that suits your needs.
Comparing interest rates, finding the right types of loans and negotiating terms with banks isn't just something that we specialise in; it's what we love. We are passionate about connecting our clients with the right refinancing package.
It can be tempting to try to undertake your own research; but who has the time anymore? Family, friends, responsibilities – there are so many things already eating into your day that you'll surely want a team of experts to take care of the technicalities for you. And that's exactly who we are. We have access to databases, charts, comparisons tables and much more to take care of the time consuming processes for you and as we have the expertise; we can do so without delay.
Are there any fees involved in using a mortgage broker?
Our services don't include a fee for you to pay, we will receive a commission from the lender if your refinance has been approved, adding another level of appeal to our features and benefits. You might still need to cover costs and fees associated with your lender however. There are certain loan establishment fees, break fees if you are within a fixed interest term, and discharge fees for those of you that want to take out a new loan when refinancing (whilst saying goodbye to your previous one).
In a nutshell – if you want to borrow over 80% of your property's current market value then you should probably expect a few fees, such as lenders mortgage insurance, to be involved in your new deal. If you've already paid off enough to take your refinancing goals to under 80% however, many of these fees can be reduced.
So, how should you refinance exactly?
Up to this point we've covered why, who, when and where, but what about the most important factor of all – HOW to refinance? Rather than boring you with technical jargon, here's a short step by step introduction refinancing. It is important to note, depending on your circumstances, you may be able to refinance to a more competitive loan solution or, you may find through discussion with our finance expert, that you are currently in a competitive home loan and should remain with your current lender.
First, speak to one of our friendly agents
You may have several options available to you, but before deciding on one of them, why not get in touch with our team for help and advice on whether refinancing your loan suits your current needs? We'll cover the basics; including the purpose of your refinance, what you think about your interest rates, what loan features you are looking for and other important info, before comparing the most relevant options for you and helping you to decide on one. After talking with one of our experts, you may find a more competitive option or that you may find that the costs of refinancing outweigh the savings by changing lenders.
Next, let's take your application forward together
Once you've decided on the right type of loan for your needs, we'll be ready and waiting to help you to formalise your documentation and submit your application to a bank. It's a given that different lenders might request certain pieces of information that others might not; and we consider it our responsibility to make sure that whoever you opt to apply to – your application process is as smooth as possible.
Thirdly, you'll need to prepare for a valuation
Whether you've opted to stay with your current lender or go for a new one, they will want to undertake a fresh valuation of your home. This valuation might differ from your own market research, but that's why we'll make sure to provide you with an estimate of your home's current worth; simply to let you know where you might stand when it comes to your bank evaluating your home's cost and assets.
Next, you will be notified of approval, or rejection
At this stage, you will normally be issued with an approval notice if all goes well and this can occur within two weeks of the property valuation performed by your lender.
It's time for your old mortgage to be closed
Once you've secured your new loan and successfully refinanced your agreement, your previous mortgage will be closed. Your new bank should take care of the correspondence if you've switched lenders, which will result in a 'discharge of mortgage' notice being issued to the governing body (the Land Titles Office). This will act to dissolve your previous home loan and begin a new one. Once settled, other than any discharge fees or fees payable to your incoming lender, your new lender will cover the outstanding loan amount to your previous lender – and you'll then be responsible for paying them instead. At the same time, any other debts can be consolidated into one lump sum to be paid back to your new lender.
Finally, you will receive the funding you have required or enjoy a more competitive interest rate!
And that's really how smooth the entire process can be. You'll be able to make your new repayments to your lender, whilst knowing that you have the right type of mortgage to suit your current financial situation. And the great thing is that, if you feel like there may be more competitive interest rates to be had in a few years, you can get back in touch with us and we'll help you to re-refinance! Or re-re-re-refinance. There's no limit!
If you'd like a full breakdown on all of the processes involved, as well as further information on the application, eligibility and legalities of refinancing your current home loan; don't hesitate to reach out to our team and we'll do everything that we can to help. There are certain charges and additional costs associated with this type of financial solution and if in doubt, ask us for more information.
Credit Representative Number 496186 is authorised under Australian Credit License Number 389328
Disclaimer -This page/article provides general information only and has been prepared without taking into account your objectives, financial situation or needs. We recommend that you consider whether it is appropriate for your circumstances and your full financial situation will need to be reviewed prior to acceptance of any offer or product. Subject to lenders terms and conditions, fees and charges and eligibility criteria apply.