Tundra Mortgage Broker Melbourne
Is there any lonelier time in the world than when applying for a mortgage?
Even if you're applying with a partner, there's really no shaking that uneasy feeling of being alone – especially if you're unsure about whether or not your application will get the all clear.
But just imagine how reassured you'd feel, knowing that you have a fully licensed and qualified financial expert at your side…
We are Tundra Mortgage Broker Melbourne and you can consider us the pillar of support that you've been in such desperate need of.
Who Are We?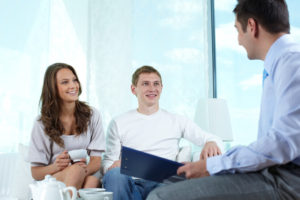 We are Tundra, one of Melbourne's leading mortgage brokering agencies – specialising in a range of features and services to help you to obtain an incredibly beneficial loan.
We work with no fewer than a dozen lending agencies in Australia, but that doesn't mean that we're sponsored by them, in fact we work independently and are free to compare rates and pursue mortgages however we see fit.
We understand that right now you might be feeling pulled in completely different directions, but rest assured that we are here to help.
Our team prefer to offer a personalised approach to our services and that's why you will be in the position to get to know us by our names, rather than a bland email address and phone number.
We feel that one thing that the mortgage application process could stand to benefit from is a personalised angle on things; and this is why we promise to dedicate an advisor to you from the offset, so that you'll never have to feel alone when applying for your mortgage.
What Do We Offer to Our Clients?
We don't just offer support however, quite the opposite in fact! As reassuring as our team can be; we also like to consider ourselves hunters of cheap interest rates and beneficial mortgage terms.
We specialise in honing in on the most appealing rates, conditions and loans offered by banks and lenders; and it's these advantages that we extend to our clients.
If you're in need of a mortgage to cover the cost of your first home, then our team can help by comparing the latest interest rates, approaching the lenders that we work with for their own offers and then getting to grips with your borrowing potential.
Rather than urging you to pursue a particular deal with a bank we'll take care of the leg work, so that you can simply sit back and enjoy a neatly created list of interest rates, repayment terms and other factors that are personally put together by our team, before deciding on the option that's right for your needs.
Over the years we've helped countless applicants with their mortgages – and we don't stop there either!
As you'll be signing up to your mortgage through us, our team will always be on hand to offer helpful advice and support whenever you need it – even if you decide that you'd like to refinance your home in the future.
Our Specific Services
We offer the full range of mortgage broking services, including:
There's no better way to get in touch with our team than by sending us a quick email – but if you'd like to chat in person, then you could always call our office in Melbourne, instead. If we can't answer your questions there and then we'll set up a free consultation with one of our experts; one who will be able to take care of all of your enquiries.
We'll do all of this without obligation or expectation – and as our main priority is to ensure that you enjoy the cheapest, fairest mortgage available you can rest assured that we'll always put your needs at the forefront of our agenda. We are Tundra Mortgage Broker Melbourne and we are here to help you right now, so contact our team to get the ball rolling.