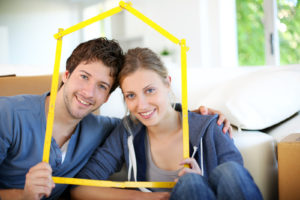 Are you are first home buyer and having trouble getting into the property market? Rentvesting may be solution the solution for you.
As property prices continue to rise, purchasing in a centrally-located or sought-after area is out of reach for the average working millennial. Instead, many are opting to rent rather than buy as it means not having to compromise their inner city lifestyle. But for those who are still eager to enter the market, there may be a way to get the best of both worlds.
Rentvesting
Rentvesting is the term used for buying a property in a more affordable area as an investment, while continuing to rent the home where you currently live.
It is an option for those who are keen to get onto the property ladder, but simply cannot afford to buy a home in the area which they desire to live in.
The why? Do you need some convincing?
Rental growth is on the increase across the country as the great Australian dream becomes further out of reach
Vacancy rates are tight across the country, with the number of empty properties in Melbourne at record lows
There has been continued capital growth, which means that you could use the equity in your rentvested property to continue to grow your portfolio
The strategy
By buying a property to rent out in a cheaper area, they can enjoy the best of both worlds – inner-city lifestyle close to work and entertainment, while also beginning to build their wealth for the future
Properties in regional areas can provide good value for money. CoreLogic data shows, landlords who own properties in regional areas can also expect a greater return on their investment than those with properties in the capital cities.
Considerations before you buy
Do your homework. Check rental vacancy rates for the suburb, so you can minimise the likelihood of the property being unoccupied (and not earning you any rent) for too long.
Become familiar with your target market, to ensure the property will be attractive to prospective tenants – for example, near public transport if you're hoping to lure students.
Speak to the finance experts at Tundra who can set you up with the right loan.
Credit Representative Number 496186 is authorised under Australian Credit License Number 389328
Disclaimer -This page/article provides general information only and has been prepared without taking into account your objectives, financial situation or needs. We recommend that you consider whether it is appropriate for your circumstances and your full financial situation will need to be reviewed prior to acceptance of any offer or product. Subject to lenders terms and conditions, fees and charges and eligibility criteria apply.