How Does a Mortgage Broker Help?
At Tundra Mortgage Brokers one of the common questions we get asked is How Does a Mortgage Broker Help?
A simple answer is along the lines of 'a mortgage broker will help to guide you through the complex maze of home loan options available to you as a consumer' There are many other benefits to using a mortgage broker rather than going direct to a lender, which we cover in the article below.
In this article we cover the following informational topics:
Should You Use a Mortgage Broker?
What is a Mortgage Broker?
What Does a Mortgage Broker Do?
What to Ask a Mortgage Broker
Mortgage Broker vs Bank
How is a Mortgage Broker Paid?
How Do I Choose the Right Mortgage Broker?
---
Should You Use a Mortgage Broker?
In Australia, there are hundreds of banks and lenders offering thousands of loan products – making your job as an applicant pretty challenging when deciding on the right one for your needs.
Not only could you end up spending days (if not weeks) researching; without the proper knowledge and experience there's no guarantee that the one you go for will be the right one for your situation. Mortgage Brokers work fulltime in the loan market and therefore have an in-depth knowledge of the products being offered.
And that's where a mortgage broker can come in handy. Our team specialise in structuring your applications to ensure you have the best chance of you loan being approved.
What is a Mortgage Broker?
Before you consider hiring one of our team, surely you'll want to know what a mortgage broker actually is and what they do. Mortgage brokers are finance professionals that specialise in finding the right mortgage or loan for a client's situation.
We are fully licensed and qualified to offer advice on mortgages and loans in general – and we work as the intermediary (or middle-person) between you and the lender; therefore, we can handle the technicalities and minimise your stress in the process.
What Does a Mortgage Broker Do?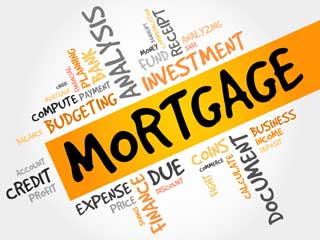 In the simplest terms we'll assess your financial situation, including your income and borrowing power, before identifying the right type of home loan to suit your situation.
We take care of researching lenders, their different interest rates and their varying packages – before presenting you with a few options to choose from.
We won't leave you in the dark either; in fact, our experts will work closely with you to ensure that you understand the pros and cons of each option and we can even assist with Stamp Duty calculations, Government Grants and many more features that can help you to save money.
Once you're confident that a particular borrowing option is the right one for you, we'll help to compile your documents and submit your application to your chosen lender. We will stay on hand to offer advice and support if you need it – and that includes after your loan has been settled.
If you're bidding on a home we'll also correspond with your conveyancer or the vendor's real estate agent, to ensure that your transaction is as smooth and comfortable as possible.
At Tundra, we offer on-going support for the life of your loan
What to Ask a Mortgage Broker
If you've never used a mortgage broker before, you might be feeling a little unsure of what you need to know. A good broker will be helping you to make one of your most important purchases in life, so why not get to know as much about them as possible. Here is a list of questions you should ask of your broker:
-Are you qualified & licensed?
-Are you a member of the Mortgage Finance Association of Australia (MFAA) or Finance Brokers Association of Australia (FBAA)?
-Are you independent from the bank-owned franchises?
-How many lenders do you have on your panel to choose from?
-How do you decide on the right loan for me?
-Do you charge me a fee for your services?
-What type of loans can you help me with?
-What information do I need to provide to apply for a home loan?
-How long will it take to get my loan approved?
-Can you help me take advantage of Government Grants?
-Can you help me to calculate Stamp Duty & other fees?
-Can you help to arrange Loan Insurance if I need it?
The finance brokers at Tundra tick all the right boxes and can help where needed.
Mortgage Broker vs Bank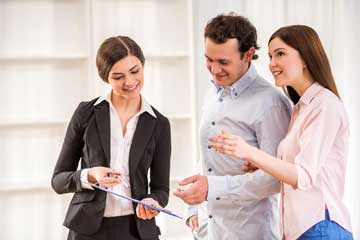 If you've decided that now is the time to apply for a home loan, you'll typically have two options. The first is to go direct to a bank and ask about their loans; or the second is to compare loans from a number of different lenders. Comparing loans makes the most sense when it comes to finding the most appropriate mortgage for you – and this is where a mortgage broker can help.
Whereas banks care about their shareholders, brokers have their client's best interests in mind. Therefore, using a broker will benefit you!
A good mortgage broker can suggest loan products which may have lower entry requirements; and they can also suggest loans that benefit you well into the future, as opposed to trying to entice you with short-time benefits. And if your circumstances ever change, a broker may find a more suitable loan for you to switch to in the future.
Another consideration is that home loan brokers only get paid if your loan is settled, therefore, they usually work a lot harder to ensure this happens. A bank employee gets paid whatever the outcome.
Finally, we suggest you choose a mortgage broker over a bank, as they usually have more knowledge about the mortgage industry as a whole than bank employees do.
How is a Mortgage Broker Paid?
And that brings us on to our next point – how a broker actually gets paid. Most brokers will receive a commission from a lender for bringing a new customer their way and this payment will usually be a small percentage of the total cost of the loan itself.
Some brokers also receive an ongoing commission from the lender throughout the duration of the loan. Also, very rarely, a broker might charge their client if they did all of the hard work compiling an application, but the applicant went elsewhere for their loan needs.
How Do I Choose the Right Mortgage Broker?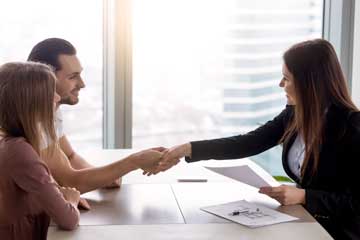 If you're really keen to make sure that you pick the right broker, be sure to put in a little research. If you know someone that used a broker to apply for their loan, it can be a good idea to ask for more information. Referrals and word of mouth are how many agents get business – and the more positive the comments, the more likely it is that the broker will be able to help.
Once you know of a potential broker, why not take a look at their reviews or feedback.
If you want to stay as safe as possible during your application, be sure to check that your potential mortgage broker possesses the relevant licenses and qualifications. To keep your options open, be sure to ask your broker how many lenders they have access to (as this will mean more loans to choose from).
Finally, you might want to ask your possible broker about the application process. This will give you a clearer picture of how they operate, and their experience level.