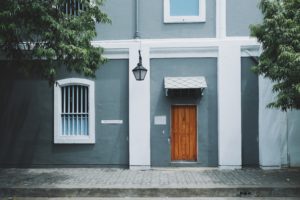 When people think of buying an investment property, many only think about buying in their local area. Investing in a property interstate may be a smarter idea, potentially resulting in a better return on your investment. it may also be a potential way to snaffle a bargain. You could be buying into an area with greater potential capital growth compared to your home state – as well as being more affordable for the budget. Many first home buyers have chosen to rent in the area that they want to live in and purchase an investment property elsewhere, just so they can get in the property market.
There are some the key issues to keep in mind before you buy:
The logistics of property management
Some may find it hard to manage their investment property from another state. It can be costly maintaining a property and finding tenants if you regularly need to travel between states. Although employing a property management service may be able to help here.
Property managers undertake several jobs that can be difficult for an interstate investor to do. They can screen your potential tenants, source local tradespeople for repairs and, by inspecting the property on your behalf; can help you to avoid expense of flights for site visits.
Although you may be recommended a property manager by your real estate agent, it's a good idea to do your homework around services the property manager offers as there is often some variation in the nature and quality of the service they provide.
Get a pre-approval
Getting your finances in order by obtaining a pre-approval is important as it will help you to understand any lender barriers that you may face.
Some lenders can be restrictive in the terms and conditions they attach to loan approvals in different parts of the country. The location of the property can affect the amount of money that you may be able to borrow. As an example, you may not be able to borrow the money you require to buy a high-density apartment in the inner city
Getting a pre-approval can give you the confidence you need to make an offer on your next investment property.
Visiting the property
There is nothing better than seeing a property in person when you are looking to buy a property. How many times have you looked at the pictures on the internet site and then viewed the property, only to find out that it was quite as it seems? Travel costs associated with buying an interstate property start to add up and can limit the time you can spend seeing the property.
There is a potential solution to this problem, a buyer's agent. Although it can be costly to pay a buyer's agent, they can be helpful in finding properties that suit your needs and wants. They can also help you to avoid a potentially poor investment. Even if you do have a buyers agent, it pays to research the property and area as diligently as possible prior to undertaking closer physical checks.
The internet is a great source of valuable information, including property guides and market updates. Keep an eye on our Monthly Property Market Essentials for valuable information about the market in each state.